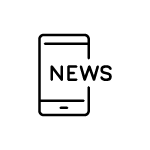 The Victorian government has recently announced that free kindergarten will be available for three and four year olds in 2023.
Learn more
Families can expect to save up to $2,500 over the 2023 calendar year.
In 2023 YMCA Children's Programs will be participating in the Victorian Government's Free Kinder program. The program provides up to 15 free hours of three and four-year-old kindergarten.

As a result, families can expect to save up to $2,500 over the 2023 calendar year for each child enrolled in our funded kindergarten programs.

Free Kinder is a critical part of the Victorian Government's 'Best Start, Best Life' reform.

The program is available through all YMCA Early Learning Centres based in Victoria.
Eligibility
All families with a child enrolled in a funded kindergarten program are eligible for the Free Kinder program.

This includes families who attend either our Integrated Kindergarten (through Long Day Care) or Sessional Kindergarten programs.
Attending multiple services
We understand that some children attend both Long Day Care at a YMCA Early Learning Centre and Sessional Kindergarten at another local provider or within our YMCA Early Learning Centre.

However, families can only receive Free Kinder funding for one service at any one time. If a child attends multiple services that offer a Victorian Government funded free kindergarten program, families must specify the service they wish to claim.

Families can receive funding for one year in a three-year-old kindergarten program and one year in a four-year-old kindergarten program.
Payments
The Victorian Government provides Free Kinder funding directly to the service providers (our centres), not directly to families.
For Integrated Kindergarten programs, the Victorian Government will provide Free Kinder payments up to a value of $2,000. This will be deducted from the fees that you pay, so families only need to cover the cost of the day care portion.
Families who attend a Sessional Kindergarten program will not have to pay any fees for Sessional Kindergarten from 2023.
Learn more about our fortnightly debit cycle.
Our Kindergarten programs
Our Early Learning Centres offer the following funded Kindergarten programs:

Long Day Care services which feature a funded Kindergarten program that is integrated into a full days' care. This program is offered at all centres within Victoria and is also referred to as Integrated Kindergarten.


Sessional Kindergarten which operates for a few hours over set days and does not include access to Long Day Care. This program is offered at selected centres (Lightning Reef in Bendigo, Derrimut and Mernda).
Visit the Department of Education and Training's website for further information on the Free Kinder program.
If you have any questions about this funding, please contact our Customer Service Team via our current families contact form or call (03) 8371 0500 during business hours.
Next steps
Current kindergarten families can sign into My Family Lounge to review their current booking and enrolment details.
New to our funded kindergarten programs? Visit our location map to find your nearest service and then follow our step by step enrolment guide.
Our Enrolment Support Team can also be contacted by submitting our Early Learning enquiry form.
You may also be interested in