You'll love the way they grow
Our Early Learning Centres are safe, supportive spaces that offer high quality early learning education for children from six weeks to five years of age. We run multiple Early Learning Centres across Victoria and Melbourne.
At our Early Learning Centres we support, nurture and encourage your child's development through early learning education. Your child will benefit from tailored, age-appropriate and stimulating activities delivered by experienced educators who understand your child's unique needs and interests.
To support your child's development of key skills, we deliver curriculum-based learning that follows the Early Years Learning Framework. Our programs are also developed in accordance with the National Quality Framework.
Early Learning Services
At YMCA Victoria (the Y), we provide both child care and Three- and Four-Year-Old Kindergarten services.
Child care
We provide long day care services for children aged six weeks to five years old. Our child care programs provide high quality education and care that gives your child the opportunity to explore, learn and make new friends.
Kindergarten
At integrated kindergarten, your child will take part in engaging activities and experiences. They will discover music, art, science and technology, learn to express themselves and develop fundamental life skills. Integrated kindergarten is integrated as part of long day care.
We also offer sessional kindergarten at our Bendigo, Derrimut and Mernda centres. Our sessional kindergarten hours operate between 9am and 2pm on specific days. View the profile page for specific times.
Our philosophy
Develop the whole child
We nurture your child's social and emotional learning as well as their cognitive, creative and physical education skills.
Optimise learning outcomes
We deliver high quality, evidence-informed education and care to help children maximise their learning outcomes.
Empower children to learn
We support your child to identify their own learning interests and needs and support them as they develop and grow.
Create inclusive communities
We celebrate and respect all aspects of diversity and create inclusive communities for all children and families.
Supporting families to thrive
As a community-focused not-for-profit organisation, we strive to provide inclusive, accessible and flexible early learning education and care programs. We value strong educator-parent relationships because working together is the best way to enhance your child's emotional wellbeing and development.

This is why we work collaboratively with you, your family and local communities to ensure that you and your children feel welcomed, connected and supported to thrive. We learn about your needs and provide regular feedback via journals, photos and conversations to achieve the best outcomes for your children.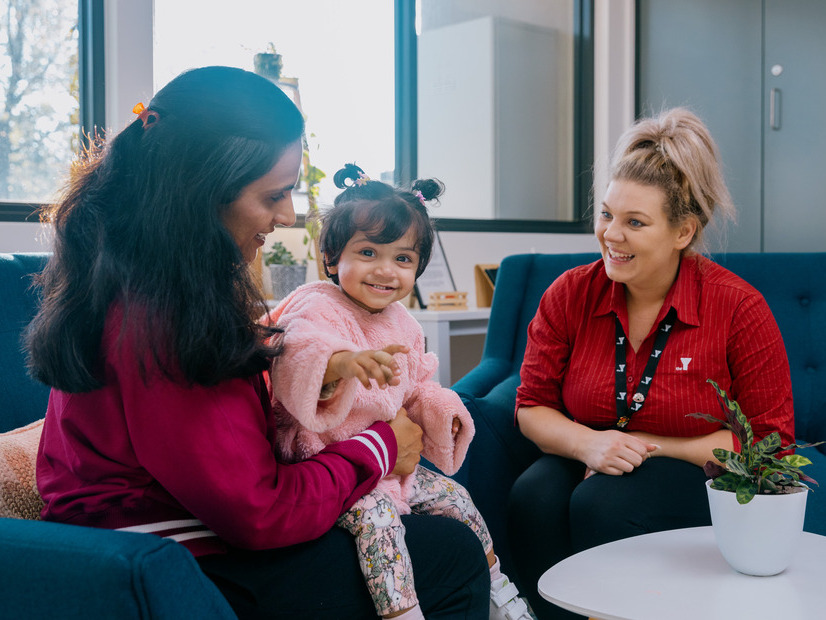 Find an Early Learning Centre near you
We run 17 Early Learning Centres in Victoria. All of our centres have high quality facilities that are designed for the age group using it, complete with an excellent selection of toys and equipment.
Find a centre near you.
A play-based approach to learning
When you visit our Early Learning Centres, you will find children who feel confident, safe and included. We encourage children to explore, play and try new things because we know that's how they learn best.
Play-based learning activities include:
child initiated learning which develops your child's individuality, communication skills and enthusiasm for learning;
learning through play to help your child make sense of their world;
risk-based play so that your child can explore and test their capabilities in a safe environment;
nature play and environmental appreciation to boost your child's health and wellbeing while encouraging them to care for the planet;
indoor and outdoor play to give your child freedom to explore;
messy play to provide your child with sensory experiences and put a smile on their face!
Our Early Learning Centres also encourage children to stay active every day, and we enrich our educational program with excursions and special events.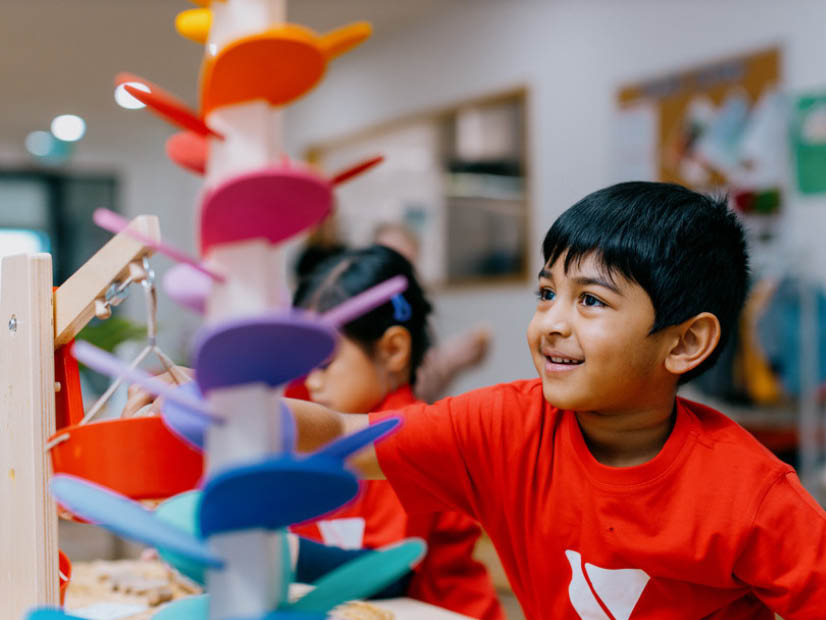 Download our family handbook that has everything you need to know about the Y Early Learning services and how we work together to provide the best outcomes for your child.
Our early learning educators

At the Y, we understand that every child has unique needs. We also want every child to feel confident, happy and connected with our educators.

That's why our educators strive to build positive relationships with every child and work with you to help your child reach their full potential. Our educators also research and uphold best practice and use a variety of techniques to support every child's learning.

All of our dedicated and energetic educators:

have educational qualifications in children's services;
are Senior Level 2 First Aid trained including in CPR, asthma management and anaphylaxis;
regularly undergo Child Protection and Mandatory Reporting training;
have a current Working with Children Check.

Our integrated kindergarten and sessional kindergarten programs are delivered by teachers who have a Bachelor of Education qualification.

Staff ratios

Our sites comply with national law and maintain educator to child ratios at all times. This includes supervision during play, transitions, toileting, meal times and sleep/rest. Our policy of having two educators present exceeds minimum staffing requirements of the Education and Care Services National Law.

Safeguarding children and quality standards

At the Y, the safety and wellbeing of children and young people is our highest priority. Child-safe practices are embedded into everything we do and we are accredited by the Australian Childhood Foundation as a child-safe organisation.

We also aim to exceed the National Quality Framework (NQF) in our everyday practice. The NQF governs all early childhood and school aged education and care services in Australia and ensures all services operate to a high-quality standard.

Find out more about our safeguarding children and quality standards and the policies we have in place to ensure the safety of your child.

Food and nutrition

A healthy child is a happy child. Our early learning centres provide nutritious meals and snacks, prepared daily by our in-centre cook. Meals are fresh and seasonal with many herbs coming from our very own gardens.

Our menus can cater for almost all dietary requirements including allergies and cultural and religious preferences, so please let us know if your child has any dietary needs. Our menus are also created in line with the Healthy Together Achievement Program and the YMCA's Healthy Food and Beverage Policy.

As well as dishing up healthy meals, where possible we provide opportunities for children to cook, grow herb gardens and collect eggs from our chickens. This encourages children to develop a positive relationship with food from an early age.
Got a question?
Get in touch and we'll contact you shortly.