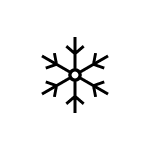 Winter School Holiday Program will be announced from 5 June 2023
Every school holidays, the Y runs School Holiday Programs across Melbourne and Victoria to suit all interests and family budgets.
YMCA School Holiday Programs are an opportunity for your child to grow and learn from new experiences. Our holiday programs are created with the right mixture of fun, adventure and interest-based activities through excursions and incursions helping kids become more confident and independent individuals.
If your child is aged between five years old to 12 years old and enrolled in primary school, they will love our School Holiday Programs.
School holidays are made for fun! That's why our YMCA School Holiday Programs offer your child a range of activities including themed incursions and exciting excursions. Previous themed incursions include:
Amazing Race
Bowling
Crazy Circus Day
Cooking classes
Edendale Farm
Gravity Zone excursion
Hip hop classes
Laser skirmish
Little Detectives
Lost in Space
Melbourne Museum & IMAX
The specific school holiday activity program schedule for each location is available online approximately 4 four weeks prior to each holiday program start date.
Find your local School Holiday Program
We have 36 School Holiday Program locations across Victoria. This includes 26 services within primary schools and 6 services within community recreation centres.
Locations

School Holiday Program
Are you a current Y family?
Already have a My Family Lounge account with the Y? And you're ready to book your place? Sign into your account below.
Want to ask a question?
Fill in the enquiry form and a team member will respond to you shortly.
Are you a new family?
You'll need to create a My Family Lounge account. Read the booking information below, and register for a My Family Lounge account. The first time you register with My Family Lounge you will need to be using a desktop application, not mobile.
Booking information