Horsham Community Centre
Location
59 Dimboola Road
Horsham
VIC 3400
Programs offered
Creche opening hours
Monday to Friday
9:00am – 12:00pm
After School Care opening hours
Monday to Friday
3:15pm – 6:00pm
School Holiday Program opening hours
Monday to Friday
8:00am – 4:00pm
Contact us in centre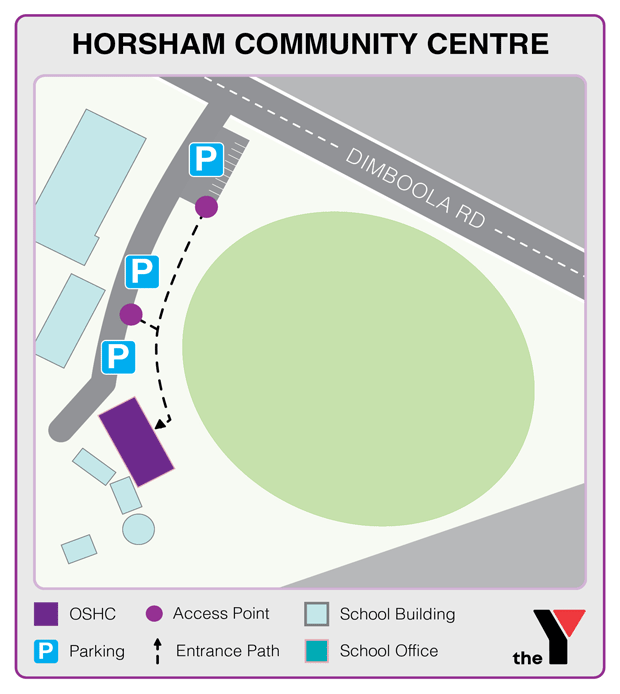 We support busy Horsham families with high quality care, after school hours. Our programs take place at Horsham Community Centre and are suitable for children between five and 12 years old.
We'll support your child's learning through a mix of fun and social activities. Activities could include arts and crafts, board games and puzzles, drama and dancing, and sport and ball games.
We provide healthy and nutritious afternoon snacks for your child to enjoy after the school day.
We also run a Creche program Monday to Friday from 9:00am-12:00pm. Plus, we offer a Pupil Free Day program throughout the school year, depending on booking numbers.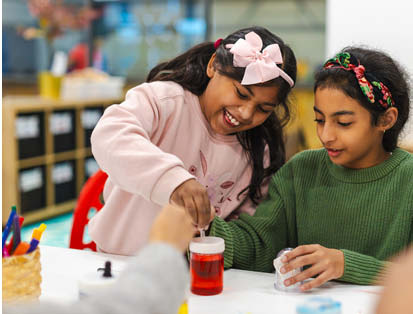 Our Horsham holiday program provides an opportunity for your child to learn from new experiences through fun activities, while making friends along the way.
We offer a wide variety of interest-based in-house activities, themed incursions and exciting excursions. Our holiday programs are run by experienced Educators who help your child become more confident and independent.
Activities could include putting on your detective hat to solve a puzzling mystery, learning all about animals and gardening, or getting crafty and creating an artistic masterpiece!
Keep an eye out for our upcoming program – we'll share the schedule on this page about four weeks before the school holidays start.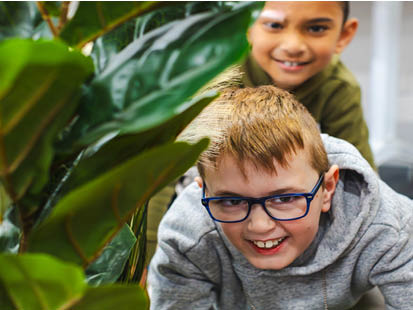 To support our families, we offer permanent and casual booking options. Casual bookings do incur an additional cost.

The table below lists the current daily fees for our Outside School Hours Care services at Horsham Community Centre.
Program

Fee

You pay as little as*

After School Care (permanent booking)

$40.00

$6.00

After School Care (casual booking)

$45.00

$6.75

Pupil Free Day (dependent on numbers)

$92.30

$9.23

School Holiday Program (in-house)

$92.30

$9.23

School Holiday Program

(incursion)




Price available when each holiday program is released.

School Holiday Program

(excursion)




Price available when each holiday program is released.
Our programs qualify for the Federal Government's Child Care Subsidy (CCS). CCS helps eligible families access approved and registered child care providers by partially subsidising the cost of daily fees.
The 'Fee' price listed in the table above is the full permanent or casual daily fee for each program without any CCS entitlements.

*The 'You pay as little as' price is an example of how little you could pay if you qualify for the maximum CCS percentage (90%) as provided by the Federal Government. We've calculated this price to allow for the 5% withheld by Services Australia to reduce the chances of an overpayment.
When our holiday programs are open for bookings, you'll be able to see the prices for each activity on this page. These prices are the daily price and do not include any CCS you may be entitled to, which could significantly reduce your out of pocket expense.
Learn more about Child Care Subsidy or visit the Service Australia website for more information. We also recommend using this CCS calculator to estimate your new subsidy payments.
Bookings are now open for our Summer 2023-2024 School Holiday Program! The program runs on weekdays from Wednesday 20 December 2023 to Thursday 25 January 2024, The Horsham School Holiday Program will run at reduced hours from 8:00am - 4:00pm. Please speak to the centre team if you have any questions
We've planned a bumper program of school holiday activities that will interest your child over the holidays. There are three different types of activity days.
Activity days
In-house (activities run by our Educator team)

Incursion (activities run by visitors to our service)

Excursion (activities run at an off-site location)
What to bring
Lunch and snack (nutritious and nut free)

SunSmart hat and sunscreen

Water bottle

Weather appropriate clothing and shoes

Swimwear, towel and change of clothes as required (if an activity involves water)
You can also read our School Holiday Program FAQs.
The prices listed in the table below are the full fee for each day. If you're entitled to Child Care Subsidy, what you actually pay could be significantly reduced.
Date

Holiday activity details

Week 1 18 - 22 December 2023

Monday
18 December
Closed - not operating
Tuesday
19 December

Closed - not operating
Wednesday
20 December

Christimas Baking
We're creating a gingerbread house from scratch and then decorating it! Plus we'll bark other Christmas treats to take home.
Category: In-House Day
Cost: $91.70

Thursday
21 December

Christmas Bonanza
Welcome to the holidays! We'll be preparing for Christmas by creating decorations and handmade gifts.
Category: In-House Day
Cost: $91.70

Friday
22 December

Christmas Celebrations
It's beginning to feel a lot like Christmas! We'll be making tree decorations, stockings and eating yummy Christmas goodies.
Category: In-House Day
Cost: $91.70


Date

Holiday activity details

Week 2 25 - 29 December 2023 - Closed

Date

Holiday activity details

Week 3 1 - 5 January 2024

Monday
1 January
Closed due to public holiday
Tuesday
2 January
Party Time!
Today will be filled with party games, food and a silent disco. Show off your cool dance moves to some of your favourite songs.
Category: In-House Day
Cost: $91.70

Wednesday
3 January
Petting Zoo
We are getting a visit from a Petting Zoo. You'll get to learn all about, pat and feed different farm animals.
Category: Incursion
Cost: $106.70

Thursday
4 January

Back to Nature
Calling all green thumbs! We're decorating pots and then getting our hands dirty when we fill them with a plant for you to take home.
Category: In-House Day
Cost: $91.70

Friday
5 January
Everyone's an Artist
A local artist will be sharing the secrets of art with us. Bring your imagination and leave with your very own piece of art.
Category: Incursion
Cost: $106.70


Date

Holiday activity details

Week 4 8 - 12 January 2024

Monday
8 January
Alien Invasion
If we can't go to space, then we'll bring it to us! We will investigate and explore life in space as aliens!
Category: In-House Day
Cost: $91.70

Tuesday
9 January
Game On
Fun and Games! We'll be playing a variety of board games, party games and participating in construction challenges.
Category: In-House Day
Cost: $91.70

Wednesday
10 January
Colourful Fun
Prepare to get colourful! it's a day filled with colourful fun including our very own colour run. Wear clothes you can get dirty.
Category: In-House Day
Cost: $91.70

Thursday
11 January
OSHC Chefs
Create your own chef hats, roll up your sleeves and lets embark on a culinary adventure all together. We will explore the wonderful word of cooking and discover new flavours!
Category: In-House Day
Cost: $91.70

Friday
12 January
Everyone's an Artist
A local artist will be sharing the secrets of art with us. Bring your imagination and leave with your very own piece of art.
Category: Incursion
Cost: $106.70


Date

Holiday activity details

Week 5 15 - 19 January 2024

Monday
15 January
Art Studio and Water Play
Get creative then cool off! We'll be creating masterpieces for our art gallery, then cooling off with an afternoon of water play.
Category: In-House Day
Cost: $91.70

Tuesday
16 January
Everyone's an Artist
A local artist will be sharing the secrets of art with us. Bring your imagination and leave with your very own piece of art.
Category: Incursion
Cost: $106.70

Wednesday
17 January
Let's Dance
Get your dancing shoes on as we've got a huge day of hip hop dancing, dance jam and karaoke planned.
Category: In-House Day
Cost: $91.70

Thursday
18 January
Scientists for a Day
Have your safety goggles and white coats ready! We will be scientists for the day! We will be doing experiments, and researching all day long!
Category: In-House Day
Cost: $91.70

Friday
19 January
Monster Madness
Calling all little monsters! Let your inner monster run wild with a day packed with monster inspired activities.
Category: In-House Day
Cost: $91.70


Date

Holiday activity details

Week 6 22 - 26 January 2024

Monday
22 January
Super Mario Character Day
Come dressed up in your favourite Super Mario Character outfits for a day of Mario based activity fun!
Category: In-House Day
Cost: $91.70

Tuesday
23 January
Make It Day and Disco
We're turning recycled goods into amazing creations. Then in the afternoon it's time to show us your best moves at our disco.
Category: In-House Day
Cost: $91.70

Wednesday
24 January
Everyone's an Artist
A local artist will be sharing the secrets of art with us. Bring your imagination and leave with your very own piece of art.
Category: Incursion
Cost: $106.70

Thursday
25 January
Sandtastic Art
Get creative with heaps of sand-inspired activities. Use your imagination to make kinetic sand sculptures and sand art masterpieces.
Category: In-House Day
Cost: $91.70

Friday
26 January
Closed due to public holiday


Date

Holiday activity details

Week 7 29 January - 1 February 2024 - Closed