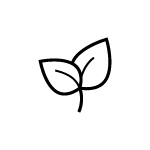 Spring School Holiday Program is now open! Scroll down to view the list of activities.
If your child needs quality care during school holidays, is between five and 12 years old, and enrolled in primary school – they will love YMCA School Holiday Programs!
Next program
Bookings are now open for our Spring 2023 School Holiday Program based at Barton Primary School.
The program runs between Monday 18 September to Thursday 28 September, on weekdays.
We've prepared a range of engaging experiences that will spark your child's interests and connect them with new friends.
Current families can sign into My Family Lounge to make a booking.
New to our programs? Follow the steps outline on our School Holiday Program Bookings page.
Date

Activity details

Week 1
Monday
18 September

Creepy Creatures


We'll learn about the amazing world of bugs through a hands-on incursion from the Minibeasts Team.
Category: Incursion
Cost: $105.50

Tuesday
19 September


Spring Has Sprung


Join us for a variety of spring themed craft activities, inspired by beautiful flowers We'll also go outside to explore nature.
Category: In-House Day
Cost: $90.40

Wednesday
20 September


Chesterfield Farm Day


Love animals? Then look no further than our excursion to the Chesterfield Farm! Milk a cow, feed the animals and go on a tractor ride.
Category: Excursion
Cost: $130.40

Thursday
21 September


Dress Up Day!


Get ready to unleash your imagination and step into a work of endless possibilities. This is a day where you can become anything you like!
Category: In-House Day
Cost: $90.40

Friday
22 September


Flipping Fun - Bounce Keysborough
Get your comfy clothes on, we're going trampolining! Heaps of tramps, foam pits and challenges to keep everyone active and entertained.
Category: Excursion
Cost: $130.40
Note: Bus will depart at 12:00pm for the excursion and return back at 2:00pm.

Week 2
Monday
25 September


Wheels Day (Gear Not Provided)


It's skating time! Bring your boards, helmets, knee and elbow pads, wrist guards and cool tricks!
Category: In-House Day
Cost: $90.40

Tuesday
26 September


Aircrafts Day


Visit the home of the most comprehensive collection of Australian aircrafts and engines in the world!
Category: Excursion
Cost: $115.40

Wednesday
27 September


Circus Spectacular


Roll up, roll up! We're learning circus skills including tight rope walking and juggling. Don't miss out!
Category: Incursion
Cost: $105.40

Thursday
28 September


Tales, Myths and Legends


Let's step into the world of fairy tales at Fairy Park! Here we will uncover the popular bedtime stories and see them played out before our very eyes through animatronics and figures!
Category: Excursion
Cost: $130.40
Note: Please arrive at the program no later than 8:00am

Friday
29 September


Closed - Public Holiday



Activities and learning outcomes
YMCA School Holiday Programs offer a variety of activities to interest your child, such as:
arts and crafts
music and movement area
outdoor and physical space
puzzles and board games
reading and quiet space
science, nature and sensory activities
incursion and excursions.
Strict departure hours apply for excursions (please note the times when booking the activity).
Session times
To accommodate our families, we offer YMCA School Holiday Programs between 06:30 and 18:30 during the holidays (see the 'Next program' section above for dates).
Co-located programs
The Y also offers the following services at the same location:
care on curriculum days / pupil free days.
What to bring
Lunch and snack (nutritious & NUT FREE)
SunSmart hat and sunscreen
Water bottle
Weather appropriate clothing and shoes
Where activity involves water, please bring swimwear, towel and a change of clothes as required
Inclusion
We believe in an inclusive society for all children and families. Children with additional needs are welcome to attend our program. Families must contact the OSHC Coordinator at least four weeks prior to the holiday program to discuss the individual needs of your child and complete any funding applications. Find out more about inclusion at YMCA Children's Programs.
Activity types, prices and subsidies
YMCA School Holiday Program runs three types of activity days, which include:
In house: activities run by our Educator Team;
Incursion: activities run by visitors to our service;
Excursion: activities run at an off-site location.
Each activity day incurs a separate cost that is confirmed prior to each holidays when bookings are opened.

Program tables are available to view under the 'Next program' section, prior to the start of each school holiday. These detail the daily activities types and associated fees.

Fees listed on program tables are not inclusive of any Child Care Subsidy (CCS) entitlements, which may reduce your out-of-pocket expense.
Debit process
Our programs operate on a fortnightly debit cycle, which withdraws payment for the next two weeks of care your family has booked.
If you book an additional day of care during our School Holiday Program, your account will be back charged in the following debit cycle.
Visit our payment information page for more details.
Bookings and enquiries
To enrol your child in a YMCA School Holiday Program or submit a booking request, go to the how to enrol page for step by step instructions on how to to get started. Bookings are managed through an online system called My Family Lounge.
If you're not quite ready to book and have a few more questions, our team will be happy to help – simply fill in our enquiry form and someone will get back to you.
Contact details
Location
Barton YMCA School Holiday Program is located at:
Barton Primary School
90 Everlasting Boulevard
Cranbourne West
VIC 3977
Other programs available at this location