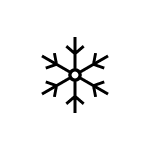 Winter School Holiday Program will be announced from 5 June 2023
If your child needs quality care during school holidays, is between five and 12 years old, and enrolled in primary school – they will love YMCA School Holiday Programs!
Next program
Bookings are now open for our Winter 2023 School Holiday Program based at St Therese's Primary School.
The program runs between Monday 26 June to Friday 7 July, on weekdays.
We've prepared a range of engaging experiences that will spark your child's interests and connect them with new friends.
Current families can sign into My Family Lounge to make a booking.
New to our programs? Follow the steps outline on our School Holiday Program Bookings page.
Date

Activity details

Week 1
Monday
26 June

Game Day


Enjoy a day filled with challenges and competition. From board games to table tennis, the options are endless!
Category: In-House Day
Cost: $88.60

Tuesday
27 June

Bendigo Bowling Centre


Test your ten-pin bowling skills at our local alley. We're heading to Bendigo Bowling Centre.
Category: Excursion
Cost: $88.60

Wednesday
28 June

Make your own bear day!


Today we get to play with all things soft and fluffy. Build your own stuffed creation to take home and treasure forever.
Category: Incursion
Cost: $88.60

Thursday
29 June

Chill Out Challenge


Let's relax to the max! It will be a day filled with calming activities that help you relax.
Category: In-House Day
Cost: $88.60

Friday
30 June

It's a Puppet


It's the greatest mini show in town! We're making puppets and popcorn to enjoy while we sit back and watch the show.
Category: In-House Day
Cost: $88.60

Week 2
Monday
3 July

Pirate Party


Ahoy there! We're making pirate hats, eye patches and treasure maps and then going on an epic treasure hunt.
Category: In-House Day
Cost: $88.60

Tuesday
4 July

Movies - Village Cinemas Bendigo


Lights, camera, action! Sit back and relax, because we're heading to our local cinema to watch the latest new release movie.
Category: Excursion
Cost: $88.60

Wednesday
5 July

Spy Kids


Dress up in your awesome spy outfits. Today is full of mystery and problem solving!
Category: Incursion
Cost: $88.60

Thursday
6 July

Indigenous Creations


Explore our Indigenous history, culture and learn Dreamtime storytelling, Indigenous music making and unique craft activities.
Category: Incursion
Cost: $88.60

Friday
7 July

Winter Warmers


We're getting cosy this and dreaming of our favourite holiday destinations over a slow cooked hot chocolate and marshmallows!
Category: In-House Day
Cost: $88.60

Activities and learning outcomes
YMCA School Holiday Programs offer a variety of activities to interest your child, such as:
arts and crafts
music and movement area
outdoor and physical space
puzzles and board games
reading and quiet space
science, nature and sensory activities
incursion and excursions.
Strict departure hours apply for excursions (please note the times when booking the activity).
Session times
To accommodate our families, we offer YMCA School Holiday Programs between 07:00 and 18:00 during the holidays (see the 'Next program' section above for dates).
Co-located programs
The Y also offers a YMCA Before and After School Program at this location,
What to bring
Lunch and snack (nutritious & NUT FREE)
SunSmart hat and sunscreen
Water bottle
Weather appropriate clothing and shoes
Where activity involves water, please bring swimwear, towel and a change of clothes as required
Inclusion
We believe in an inclusive society for all children and families. Children with additional needs are welcome to attend our program. Families must contact the OSHC Coordinator at least four weeks prior to the holiday program to discuss the individual needs of your child and complete any funding applications. Find out more about inclusion at YMCA Children's Programs.
Activity types, prices and subsidies
YMCA School Holiday Program runs three types of activity days, which include:
In house: activities run by our Educator Team;
Incursion: activities run by visitors to our service;
Excursion: activities run at an off-site location.
Each activity day incurs a cost that is confirmed prior to each holidays when bookings are opened.

Program tables are available to view under the 'Next program' section, prior to the start of each school holiday. These detail the daily activities types and associated fees.

Fees listed on program tables are not inclusive of any Child Care Subsidy (CCS) entitlements, which may reduce your out-of-pocket expense.
Debit process
Our programs operate on a fortnightly debit cycle, which withdraws payment for the next two weeks of care your family has booked.
If you book an additional day of care during our School Holiday Program, your account will be back charged in the following debit cycle.
Visit our debit process page for a list of forthcoming debit dates.
Bookings and enquiries
To enrol your child in a YMCA School Holiday Program or submit a booking request, go to the bookings page for step by step instructions on how to to get started. Bookings are managed through an online system called My Family Lounge.
If you're not quite ready to book and have a few more questions, our team will be happy to help – simply fill in our enquiry form and someone will get back to you.
Contact details
Location
St Therese's YMCA School Holiday Program is located at:
St Therese's Primary School
27 Albion Street
Kennington
VIC 3550
Other programs available at this location