Kosciuszko Street Primary School
Location
36 Kosciuszko Street
Traralgon
VIC 3844
Programs offered
Before School Care opening hours
Monday to Friday
7:00am – 9:00am
After School Care opening hours
Monday to Friday
3:30pm – 6:00pm
School Holiday Program opening hours
Monday to Friday
7:00am – 6:00pm
Contact us in centre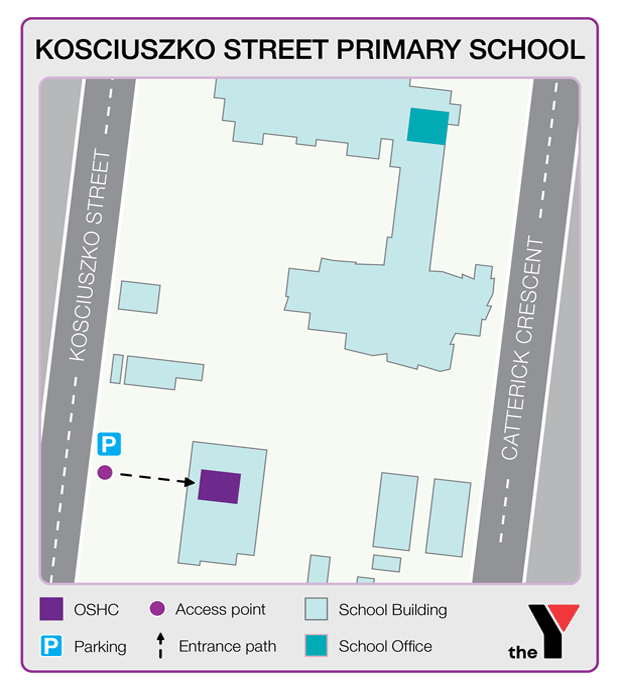 Kosciuszko Street Primary
We support busy Traralgon families with high quality care before and after school hours. Our programs are suitable for children between five and 12 years old, making it a great way for your child to socialise and make new friends.

Our friendly Educators will support your child's learning with a range of fun and educational activities. So whether they enjoy art, board games, cooking, dancing, gardening or sport – they'll have a great time at our programs. We can even help your child get ahead with their homework!

We even provide a healthy and delicious breakfast before school and snacks after school.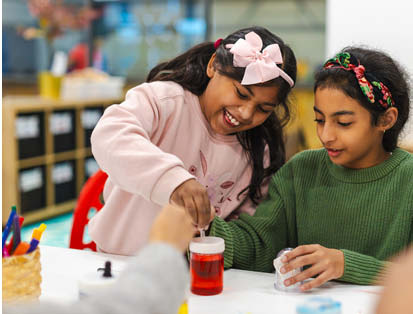 Our Traralgon holiday program provides an opportunity for your child to learn from new experiences through a fun mix of activities, while making new friends along the way.

We offer a wide variety of interest-based in-house activities, themed incursions and exciting excursions. Our holiday programs are run by experienced Educators who help your child become more confident and independent.

Activities could include getting busy baking yummy treats, learning to street dance like a pro, or learning all about animals during a visit from a petting zoo. We do regular fun excursions too. In the past, we've headed to Village Cinemas Morwell to watch the latest blockbuster.

Keep an eye out for our upcoming program – we'll share the schedule on this page about four weeks before the school holidays start.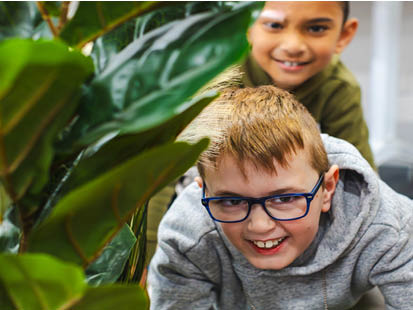 To support our families, we offer permanent and casual booking options. Casual bookings do incur an additional cost.

The table below lists the current daily fees for our Outside School Hours Care services at Kosciuszko Street Primary School.
Program

Fee

You pay as little as*

Before School Care (permanent booking)

$20.30

$3.05

Before School Care (casual booking)

$25.30

$3.80

After School Care (permanent booking)

$25.90

$3.89

After School Care (casual booking)

$30.90

$4.64

School Holiday Program (in-house)

$90.00

$9.00

School Holiday Program

(incursion)




Price available when each holiday program is released.

School Holiday Program

(excursion)




Price available when each holiday program is released.
Our programs qualify for the Federal Government's Child Care Subsidy (CCS). CCS helps eligible families access approved and registered child care providers by partially subsidising the cost of daily fees.
The 'Fee' price listed in the table above is the full permanent or casual daily fee for each program without any CCS entitlements.

*The 'You pay as little as' price is an example of how little you could pay if you qualify for the maximum CCS percentage (90%) as provided by the Federal Government. We've calculated this price to allow for the 5% withheld by Services Australia to reduce the chances of an overpayment.
When our holiday programs are open for bookings, you'll be able to see the prices for each activity on this page. These prices are the daily price and do not include any CCS you may be entitled to, which could significantly reduce your out of pocket expense.
Learn more about Child Care Subsidy or visit the Service Australia website for more information. We also recommend using this CCS calculator to estimate your new subsidy payments.
Bookings are now open for our Summer 2023-2024 School Holiday Program! The program runs on weekdays from Monday 8 January to Thursday 25 January 2024.
We've planned a bumper program of school holiday activities that will interest your child over the holidays. There are three different types of activity days.
Activity days
In-house (activities run by our Educator team)

Incursion (activities run by visitors to our service)

Excursion (activities run at an off-site location)
What to bring
Lunch and snack (nutritious and nut free)

SunSmart hat and sunscreen

Water bottle

Weather appropriate clothing and shoes

Swimwear, towel and change of clothes as required (if an activity involves water)
You can also read our School Holiday Program FAQs.
The prices listed in the table below are the full fee for each day. If you're entitled to Child Care Subsidy, what you actually pay could be significantly reduced.
Date

Holiday activity details

Week 1 18 - 22 December 2023 - Closed

Date

Holiday activity details

Week 2 25 - 29 December 2023 - Closed

Date

Holiday activity details

Week 3 1 - 5 January 2024 - Closed

Date

Holiday activity details

Week 4 8 - 12 January 2024

Monday
8 January
Disco Party
Celebrate the holidays with a party! Come dressed up in your disco threads as we boogie and sing along to tunes you love.
Category: In-House Day
Cost: $90.00

Tuesday
9 January
Basketball Tournament
We're hosting a basketball tournament with help from our friends at Cube Sports. Learn new skills and play friendly matches.
Category: Incursion
Cost: $105.00

Wednesday
10 January
Colourful Fun
Prepare to get colourful! it's a day filled with colourful fun including our very own colour run. Wear clothes you can get dirty.
Category: In-House Day
Cost: $90.00

Thursday
11 January
Old Gippstown
Time travel to the 1850's! We're visiting Old Gippstown to learn how the early European settlers of Victoria lived.
Category: Excursion
Cost: $115.00

Friday
12 January
Wax Hands
Today we're dipping our hands into coloured wax (that's cool enough to touch) to create a colourful keepsake.
Category: Incursion
Cost: $105.00


Date

Holiday activity details

Week 5 15 - 19 January 2024

Monday
15 January
Record Breakers
Let's break some records! Today we're going to attempt to beat some World Records and have a heap of fun along the way.
Category: In-House Day
Cost: $90.00

Tuesday
16 January
Splashtastic Water Party
An action-packed water-based party of games and activities! There will be waterfall fun, water tag team and much more.
Category: Incursion
Cost: $105.00

Wednesday
17 January
One Day Cricket
Howzat! Cheer on your team mates as we bowl, bat and catch in our very own One Day Cricket game.
Category: In-House Day
Cost: $90.00

Thursday
18 January
Movies - Village Cinemas Morwell
Lights, camera, action! Sit back and relax, because we're heading to our local cinema to watch the latest new release movie
Category: Excursion
Cost: $130.00

Friday
19 January
Street Dancing
Let's dance! Learn some new and exciting dance moves that will have you tearing up the streets in no time.
Category: Incursion
Cost: $105.00


Date

Holiday activity details

Week 6 22 - 26 January 2024

Monday
22 January
Everyone's an Artist


A local artist will be sharing the secrets of art with us. Bring your imagination and leave with your very own piece of art.


Category:

Incursion


Cost: $105.00

Tuesday
23 January
Active Attitudes
Enjoy a day with the team from Active Attitudes. Active bodies and active minds give you the skills for greater wellbeing.
Category: Incursion
Cost: $105.00

Wednesday
24 January
Let's Get Active
Get ready for a day filled with fitness, fun and boundless energy! We are off to the local gym to do a Kid Friendly Gym Class! Make sure to bring your runners!
Category: Excursion
Cost: $130.00

Thursday
25 January
Let's Celebrate!
Come dressed in your favourite outfit and let's have a day filled of food, active games and more!
Category: In-House Day
Cost: $90.00

Friday
26 January
Closed due to public holiday


Date

Holiday activity details

Week 7 29 January - 1 February 2024 - Closed