Trafalgar Primary School
Location
84 School Road
Trafalgar
VIC 3824
Programs offered
Before School Care opening hours
Monday to Friday
6:30am – 8:45am
After School Care opening hours
Monday to Friday
3:30pm – 6:00pm
School Holiday Program opening hours
Monday to Friday
6:30am – 6:00pm
Contact us in centre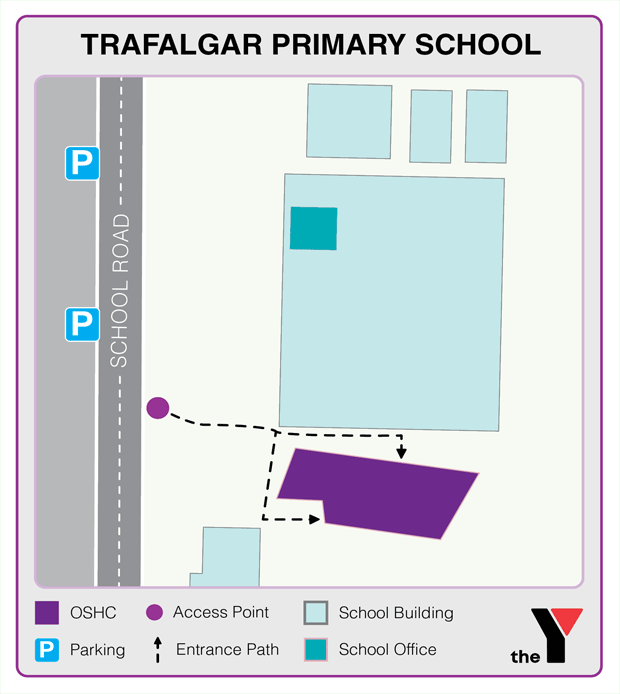 We support busy families with high quality care before and after school. Our programs are suitable for children between five and 12 years old, making it a great way for your child to socialise and make new friends.

Our friendly Educators support your child's learning with a range of fun activities. Your child could get involved in arts and crafts, board games and puzzles, cooking and gardening, drama and dancing, or sport and ball games.

We provide a healthy and delicious breakfast too, as well as nutritious after school snacks.

We also offer a Pupil Free Day program throughout the school year, depending on booking numbers.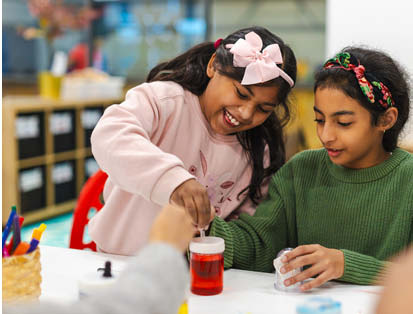 Our holiday program provides an opportunity for your child to learn from new experiences through a fun mix of activities, while making friends along the way.

We offer a wide variety of interest-based in-house activities, themed incursions and exciting excursions. Our holiday programs are run by experienced Educators who help your child become more confident and independent.

Activities could include anything from seasonal craft activities to awesome parties. We run regular excursions too. In the past, we've gone trampolining, bowling and to the local cinema. We've even travelled back in time on a visit to Old Gippstown!

Keep an eye out for our upcoming program – we'll share the schedule on this page about four weeks before the school holidays start.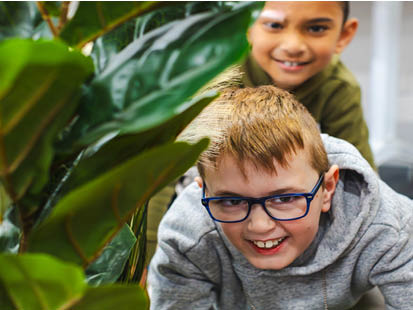 To support our families, we offer permanent and casual booking options. Casual bookings do incur an additional cost.

The table below lists the current daily fees for our Outside School Hours Care services at Trafalgar Primary School.
Program

Fee

You pay as little as*

Before School Care (permanent booking)

$23.90

$3.59

Before School Care (casual booking)

$28.90

$4.34

After School Care (permanent booking)

$29.90

$4.49

After School Care (casual booking)

$34.90

$5.24

Pupil Free Day (dependent on numbers)

$77.30

$7.73

School Holiday Program (in-house)

$77.30

$7.73

School Holiday Program

(incursion)




Price available when each holiday program is released.

School Holiday Program

(excursion)




Price available when each holiday program is released.
Our programs qualify for the Federal Government's Child Care Subsidy (CCS). CCS helps eligible families access approved and registered child care providers by partially subsidising the cost of daily fees.
The 'Fee' price listed in the table above is the full permanent or casual daily fee for each program without any CCS entitlements.

*The 'You pay as little as' price is an example of how little you could pay if you qualify for the maximum CCS percentage (90%) as provided by the Federal Government. We've calculated this price to allow for the 5% withheld by Services Australia to reduce the chances of an overpayment.
When our holiday programs are open for bookings, you'll be able to see the prices for each activity on this page. These prices are the daily price and do not include any CCS you may be entitled to, which could significantly reduce your out of pocket expense.
Learn more about Child Care Subsidy or visit the Service Australia website for more information. We also recommend using this CCS calculator to estimate your new subsidy payments.
Bookings are now open for our Summer 2023-2024 School Holiday Program! The program runs on weekdays from Monday 8 January to Thursday 25 January 2024.
We've planned a bumper program of school holiday activities that will interest your child over the holidays. There are three different types of activity days.
Activity days
In-house (activities run by our Educator team)

Incursion (activities run by visitors to our service)

Excursion (activities run at an off-site location)
What to bring
Lunch and snack (nutritious and nut free)

SunSmart hat and sunscreen

Water bottle

Weather appropriate clothing and shoes

Swimwear, towel and change of clothes as required (if an activity involves water)
You can also read our School Holiday Program FAQs.
The prices listed in the table below are the full fee for each day. If you're entitled to Child Care Subsidy, what you actually pay could be significantly reduced.
Date

Holiday activity details

Week 1 18 - 22 December 2023 - Closed

Date

Holiday activity details

Week 2 25 - 29 December 2023 - Closed

Date

Holiday activity details

Week 3 1 - 5 January 2024 - Closed

Date

Holiday activity details

Week 4 8 - 12 January 2024

Monday
8 January
Pizza Party
We're celebrating the holidays by hosting a pizza party and playing a series of party games.
Category: In-House Day
Cost: $77.30

Tuesday
9 January
Duck Cameron Magic Show
We are being visited by a magician to provide an interactive magic workshop. Participate in the show and learn your own magic trick!
Category: Incursion
Cost: $92.30

Wednesday
10 January
Amazing Race
Work in teams to solve clues and complete the race. There will be plenty of tricks and roadblocks on the way so stay alert!
Category: In-House Day
Cost: $77.30

Thursday
11 January
Inflatable World - Gippsland
Get ready for an amazing day at Inflatable World. Bounce the day away with your friends!
Category: Excursion
Cost: $117.30

Friday
12 January
One Day Cricket
Howzat! Today we're learning and practicing batting, bowling and catching - you'll be taking wickets and hitting sixers in no time.
Category: Incursion
Cost: $92.30


Date

Holiday activity details

Week 5 15 - 19 January 2024

Monday
15 January
Street Dancing
Let's dance! Learn some new and exciting dance moves that will have you tearing up the streets in no time.
Category: Incursion
Cost: $92.30

Tuesday
16 January
Karate Day
We're learning the basics of Karate today - a great way to get fit and have fun. Enjoy a taste of this martial art with your friends.
Category: Incursion
Cost: $92.30

Wednesday
17 January
Kids in the Kitchen
Start the day with decorating aprons and weaving placemats, then put them to use as we make some yummy food in the kitchen.
Category: In-House Day
Cost: $77.30

Thursday
18 January
Movies - Village Cinemas Morwell
Lights, camera, action! Sit back and relax, because we're heading to our local cinema to watch the latest new release movie.
Category: Excursion
Cost: $117.30

Friday
19 January
Construction Challenge
We're using cardboard and other recycled materials to create engineering masterpieces. Then we'll test how much weight they can hold.
Category: In-House Day
Cost: $77.30


Date

Holiday activity details

Week 6 22 - 26 January 2024

Monday
22 January
Reptile Galore
It's an invasion of jaws, claws, scales and tails. This is your chance to meet some of the most amazing reptiles!
Category: Incursion
Cost: $92.30

Tuesday
23 January
Splashtastic Water Party
An action-packed water-based party of games and activities! There will be waterfall fun, water tag team and much more.
Category: Incursion
Cost: $92.30

Wednesday
24 January
Jump and Climb
It's Jump & Climb time. Take the Leap of Faith, the Vertical Drop Slide or test yourself with the Speed Wall. Something for everyone.
Category: Excursion
Cost: $117.30

Thursday
25 January
Let's Celebrate!
Come dressed in your favourite outfit and let's have a day filled of food, active games and more!
Category: In-House Day
Cost: $77.30

Friday
26 January
Closed due to public holiday


Date

Holiday activity details

Week 7 29 January - 1 February 2024 - Closed