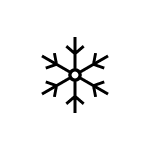 Winter School Holiday Program will be announced from 5 June 2023
If your child needs quality care during school holidays, is between five and 12 years old, and enrolled in primary school – they will love YMCA School Holiday Programs!
About us
We're proud to support families in Cobram with our YMCA School Holiday Program based at St Joseph's Primary School Cobram.
This program is run by YMCA Children's Programs – part of YMCA Victoria.
---
Important: St Joseph's Primary School will be running the Autumn school holiday program instead of Cobram Primary School due to major buildings works over the holiday break. For families who have already booked in to our Cobram program, we will honour your place in the program – but we do need a few things from you first!

To secure your place at St Joseph's Cobram school holiday program, you will need to go to your QK Enrol account.
Once signed in, please go to 'View Enrolment.'
On the top, left-hand side of the enrolment, select 'YMCA St Joseph's Cobram' from the drop down list.
Sign off on the Terms & Conditions and select 'Submit.'
Repeat this for each child you require to be enrolled.
Once your enrolment has been updated to include the new site, your payment details will need to be updated here before your booking is finalised.
Please confirm the enrolment in your MyGov account to ensure you receive CCS for the upcoming program.
Email cp.support@ymca.org.au once your CCS is confirmed so that they can ensure you are not charged full fee.
Next program
Dates for the Winter School Holiday Program will be announced from 5 June 2023.

Bookings will open closer to the school holiday dates and a list of activities for each location will be released.

Returning families will receive an email notification when the program details are available.

New to Y OSHC? Complete the enrolment process to prepare for the next school holiday program.
Activities and learning outcomes
YMCA School Holiday Programs offer a variety of activities to interest your child, such as:
arts and crafts
music and movement area
outdoor and physical space
puzzles and board games
reading and quiet space
science, nature and sensory activities
incursion and excursions.
Strict departure hours apply for excursions (please note the times when booking the activity).
Session times
To accommodate our families, we offer YMCA School Holiday Programs between 06:30 and 18:00 during the holidays (see the 'Next program' section above for dates).
Co-located programs
The Y also offers the following services at the same location or nearby:
What to bring
Lunch and snack (nutritious & NUT FREE)
SunSmart hat and sunscreen
Water bottle
Weather appropriate clothing and shoes
Where activity involves water, please bring swimwear, towel and a change of clothes as required
Inclusion
We believe in an inclusive society for all children and families. Children with additional needs are welcome to attend our program. Families must contact the OSHC Coordinator at least four weeks prior to the holiday program to discuss the individual needs of your child and complete any funding applications. Find out more about inclusion at YMCA Children's Programs.
Activity types, prices and subsidies
YMCA School Holiday Program runs three types of activity days, which include:
In house: activities run by our Educator Team;
Incursion: activities run by visitors to our service;
Excursion: activities run at an off-site location.
Each activity day incurs a separate cost that is confirmed prior to each holidays when bookings are opened.

Program tables are available to view under the 'Next program' section, prior to the start of each school holiday. These detail the daily activities types and associated fees.

Fees listed on program tables are not inclusive of any Child Care Subsidy (CCS) entitlements, which may reduce your out-of-pocket expense.
Debit process
Our programs operate on a fortnightly debit cycle, which withdraws payment for the next two weeks of care your family has booked.
If you book an additional day of care during our School Holiday Program, your account will be back charged in the following debit cycle.
Visit our debit process page for a list of forthcoming debit dates.
Bookings and enquiries
To enrol your child in a YMCA School Holiday Program or submit a booking request, go to the bookings page for step by step instructions on how to to get started. Bookings are managed through an online system called My Family Lounge.
If you're not quite ready to book and have a few more questions, our team will be happy to help – simply fill in our enquiry form and someone will get back to you.
Contact details
Location
St Joseph's Cobram YMCA School Holiday Program is located at:
St Joseph's Primary School Cobram
Broadway Street
Cobram
VIC 3644
Other programs available at this location or nearby